Country park «Yamskoy forest».
The park is located on the Zavidovo project territory. I thought that this project is just a fancy place with entertainments like golf and yachts. But the reality turned out to be a lot more impressive and it's not at all what I thought it would be. As soon as you turned from the highway you're entering into another world. It's like you are in Europe or rather in Scandinavia. There are well-maintained lawns, modern houses without fences. It's such a beauty!
We planned to park on the parking lot right next to the forest. But it turned out to be paid. So we had to drive and search for another place to park on. While we were searching and parking we managed to have an argument. And at the time we went to the forest we've completely quarrelled and were walking separately.
The park is awesome! There are paths for walking and for driving. Walking paths are made of sawdust and it's very pleasant to walk on them.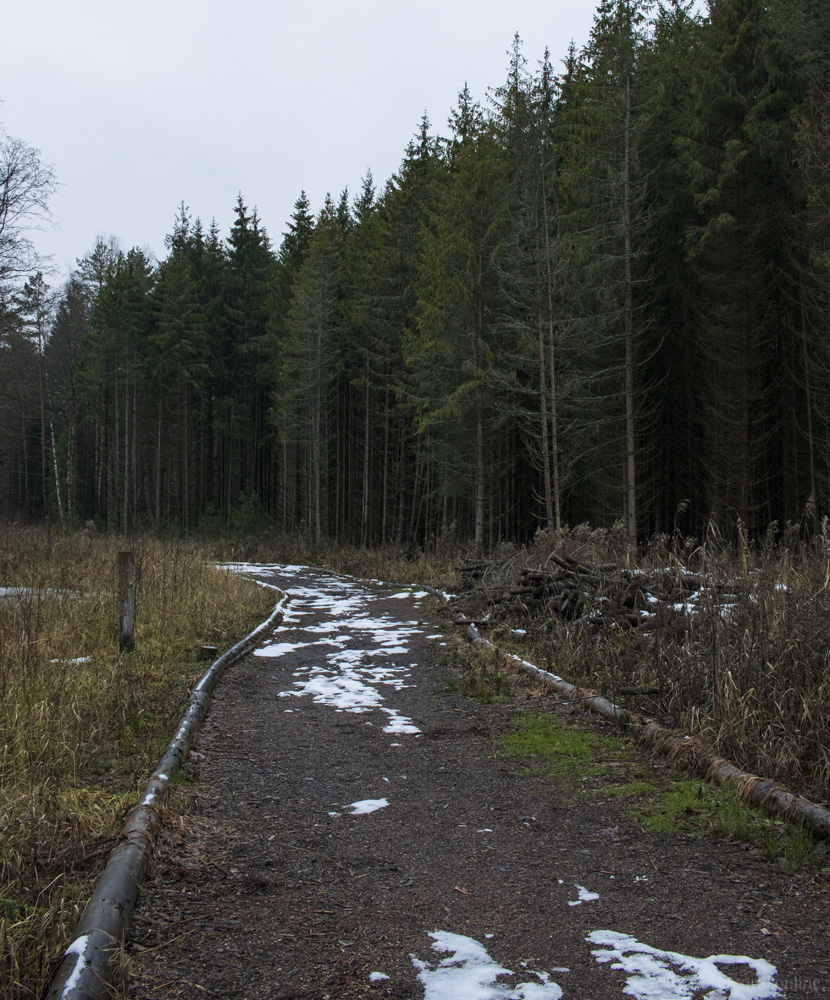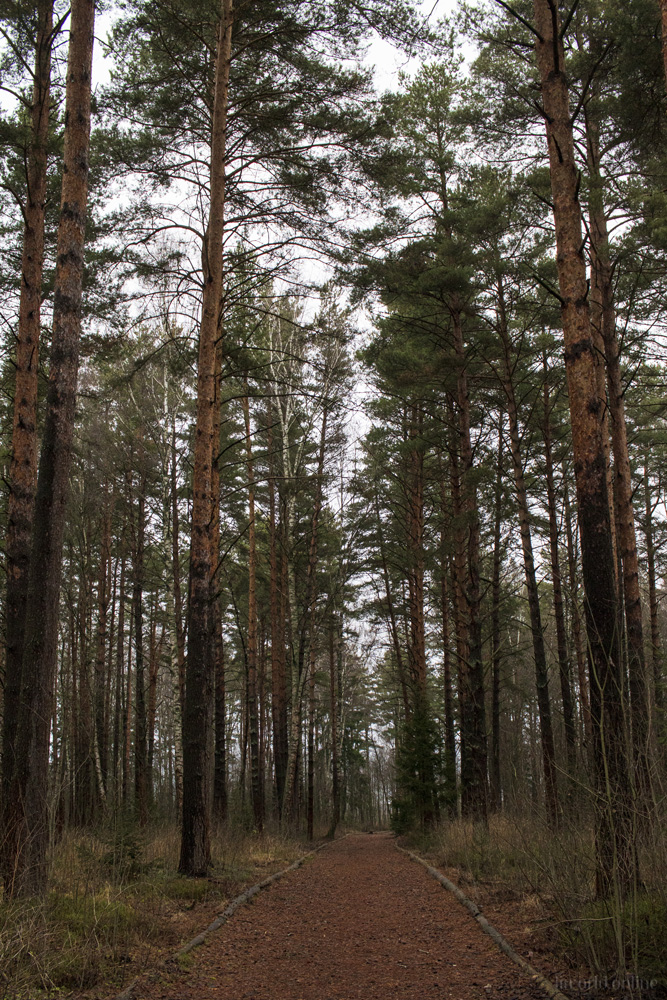 Bike paths are asphalted. In the winter they become a ski run.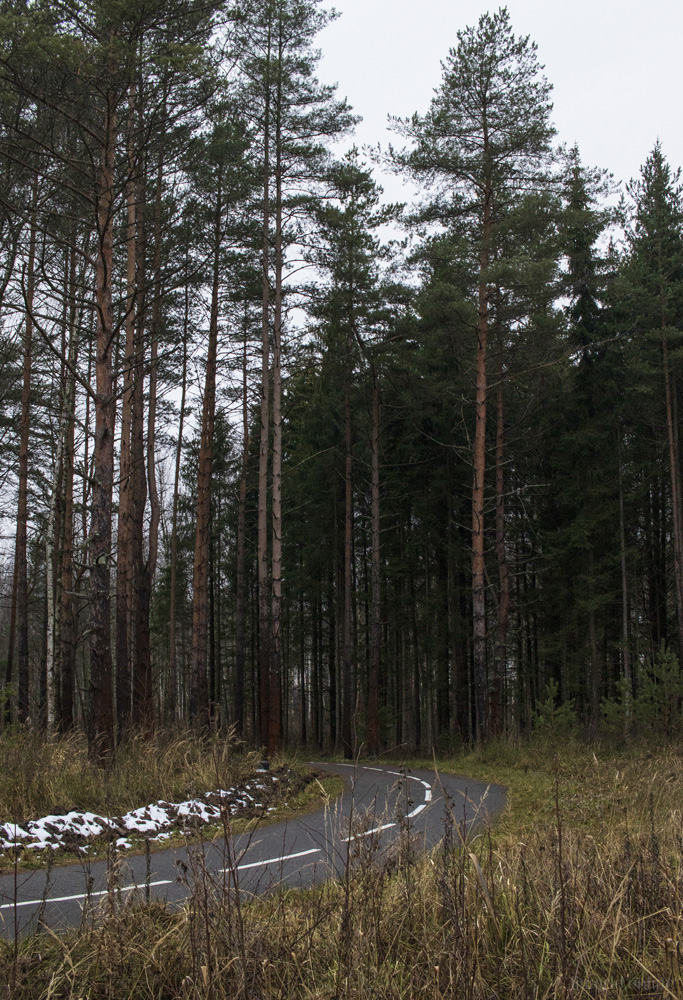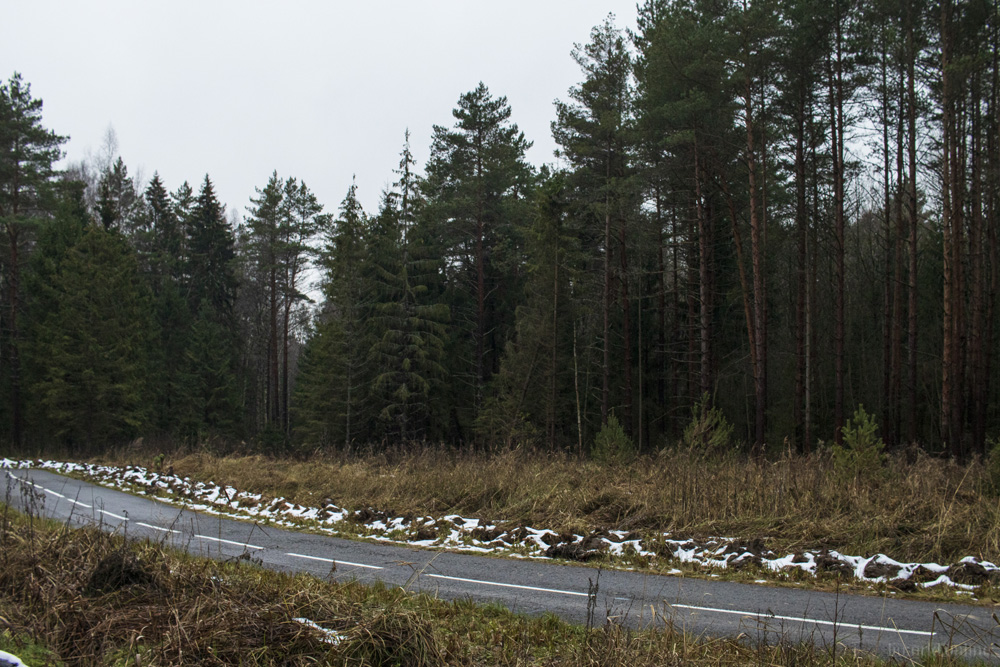 This park is very similar to our Norwegian surroundings. The same well-maintained forest. Here you also constantly come across neatly folded firewood and logs.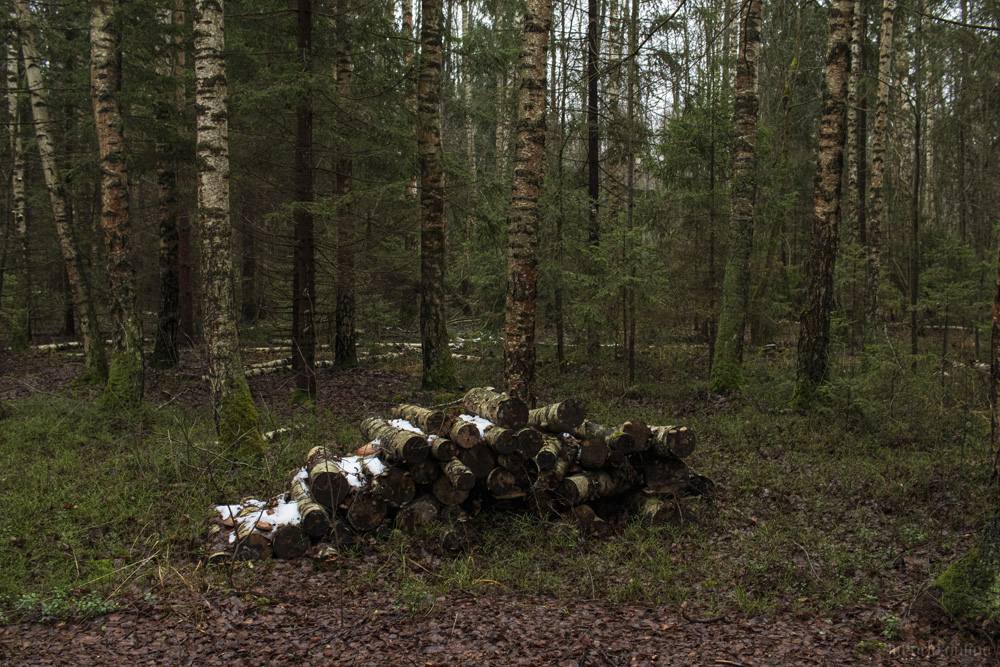 The only negative thing is the road noise. You can hear it even in the middle of the park.
Birches here camouflage themselves as pine trees. I've never seen such birches.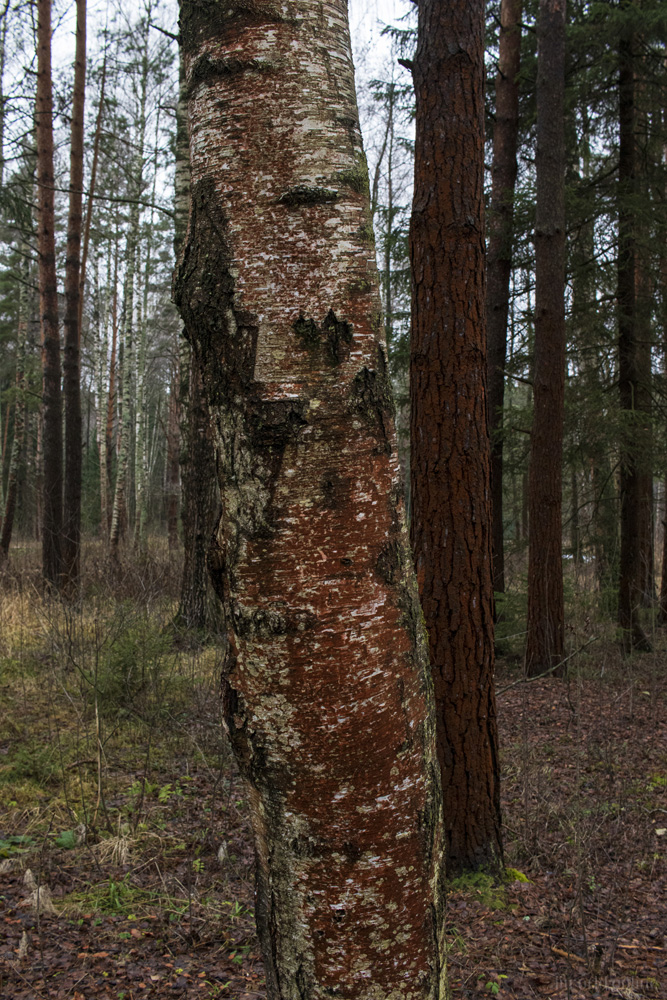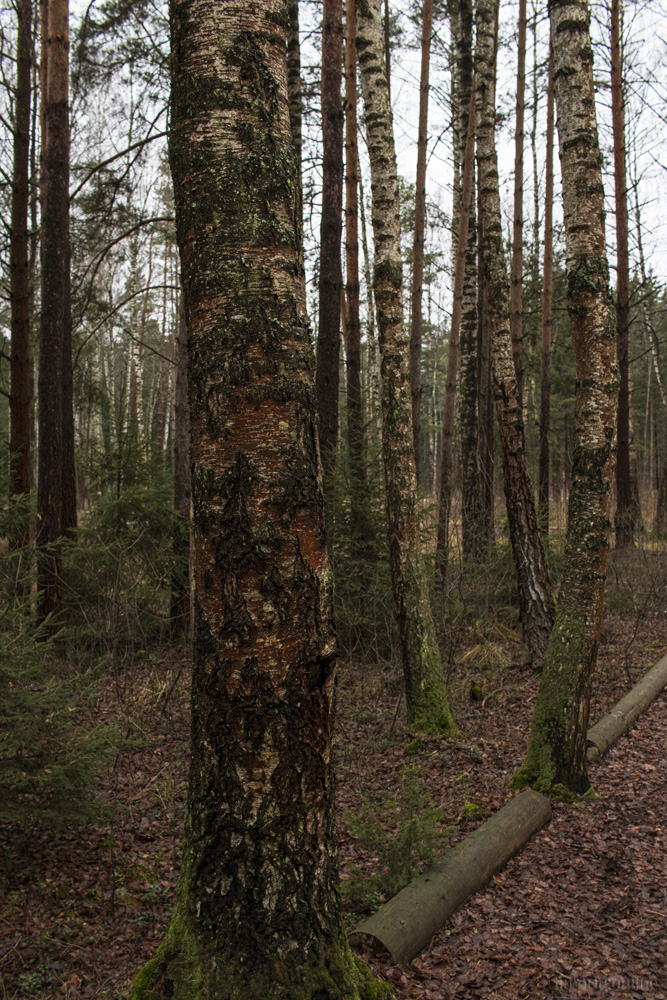 While I was walking I come across a tree house. The stairs was extremely slippery and I barely climbed up.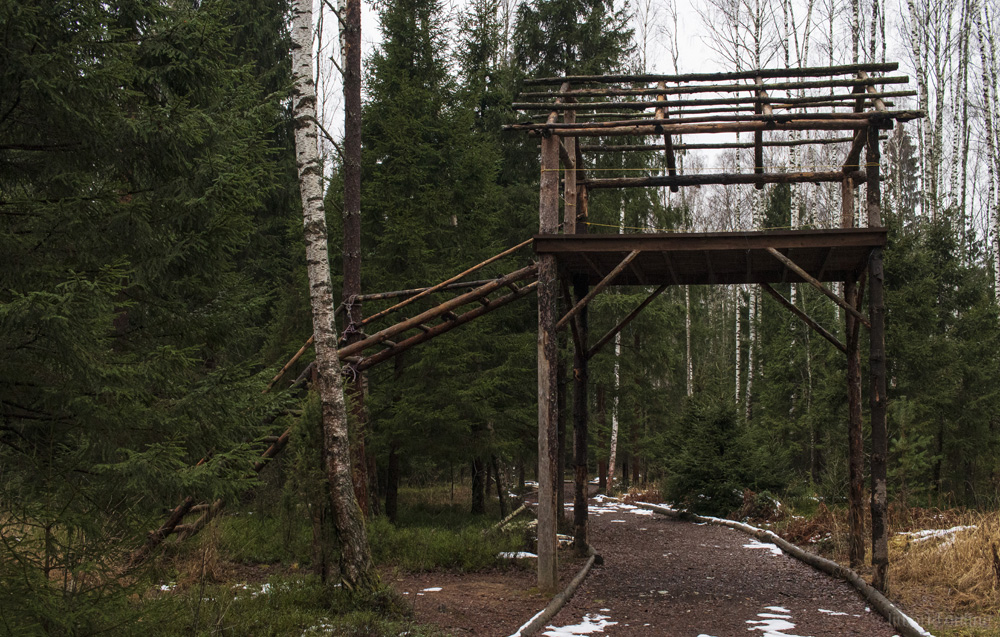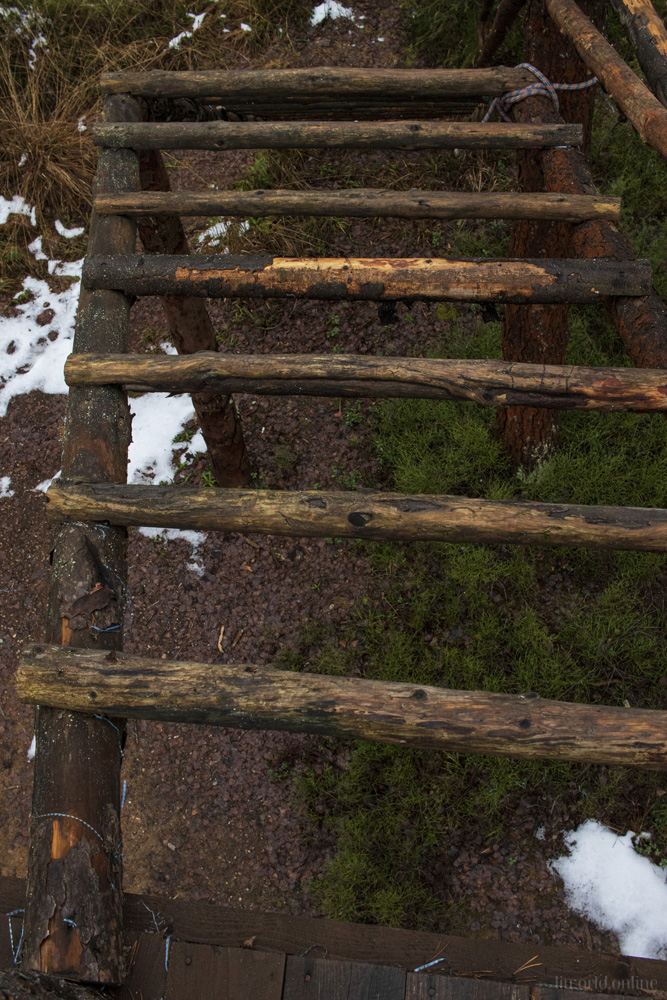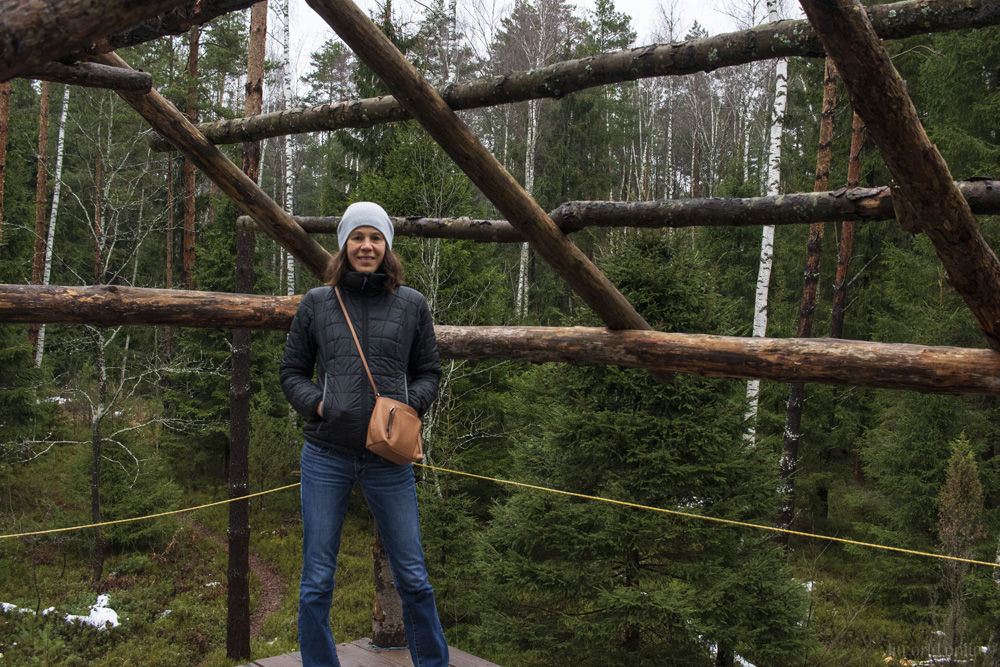 There is an unexpected view of the tops of the small christmas trees opens up from above.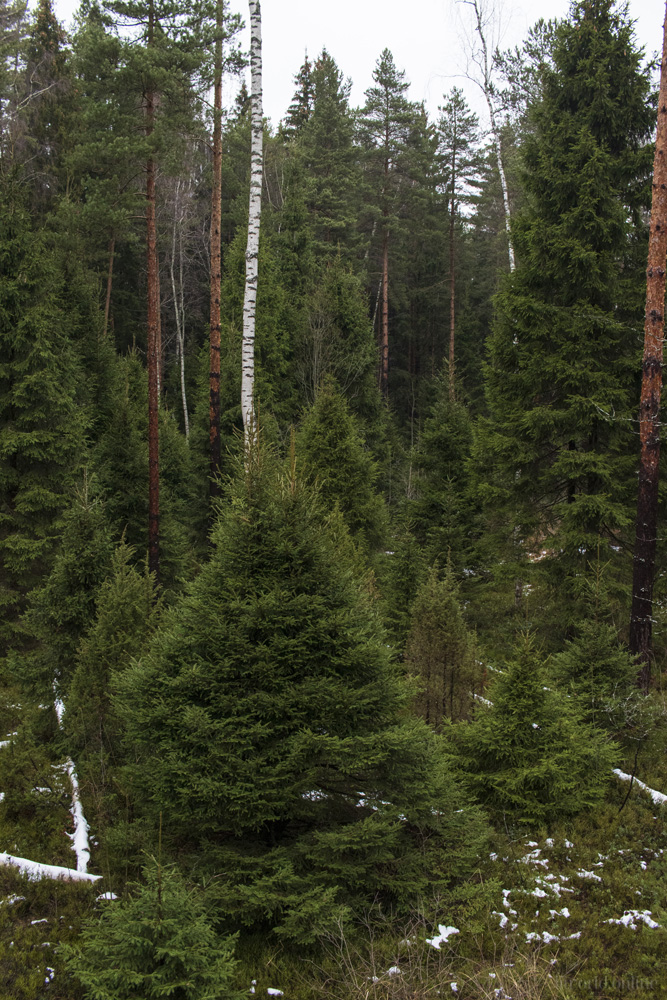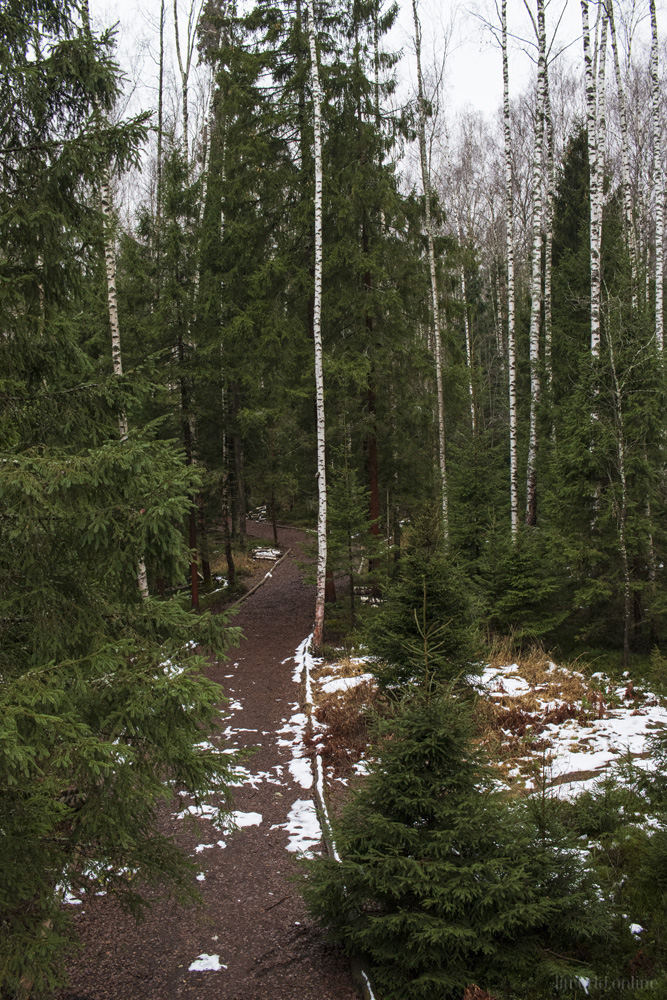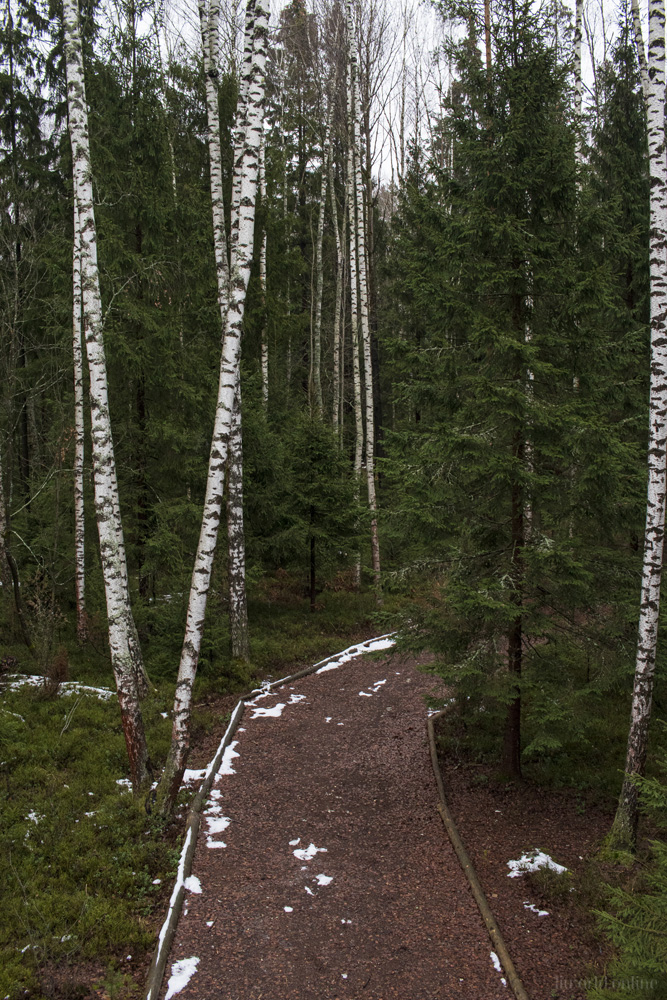 I would walk in this park every day with great pleasure!