Kaluga day two.
In the morning, after almost sleepless night, we went for a run to cheer up. I've planed a rout that will go a bit in the city - through the park and pass the museum of space history - and along the embankment. This way we will have our morning run and will see some of the city as well. But it's Kaluga. There is only one open passage through the park and there is a construction site around the museum and the descend to the embankment is closed. There are dust and dirt everywhere, there are workers and heavy machines, but there are no signs again. Fortunately, Alex had his phone with him so we've been able to found the way to the water.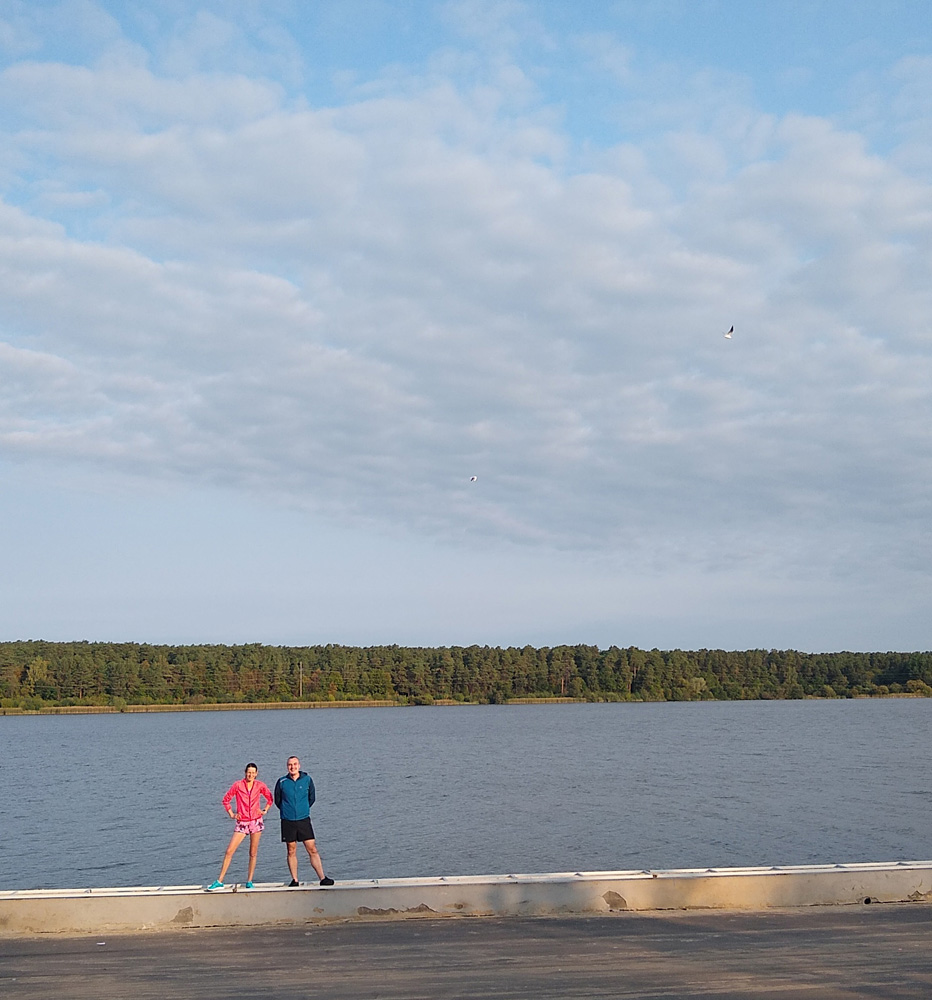 On the way to the shop before leaving we walked in the city center. There are a lot of buildings with decorated with mosaics facades.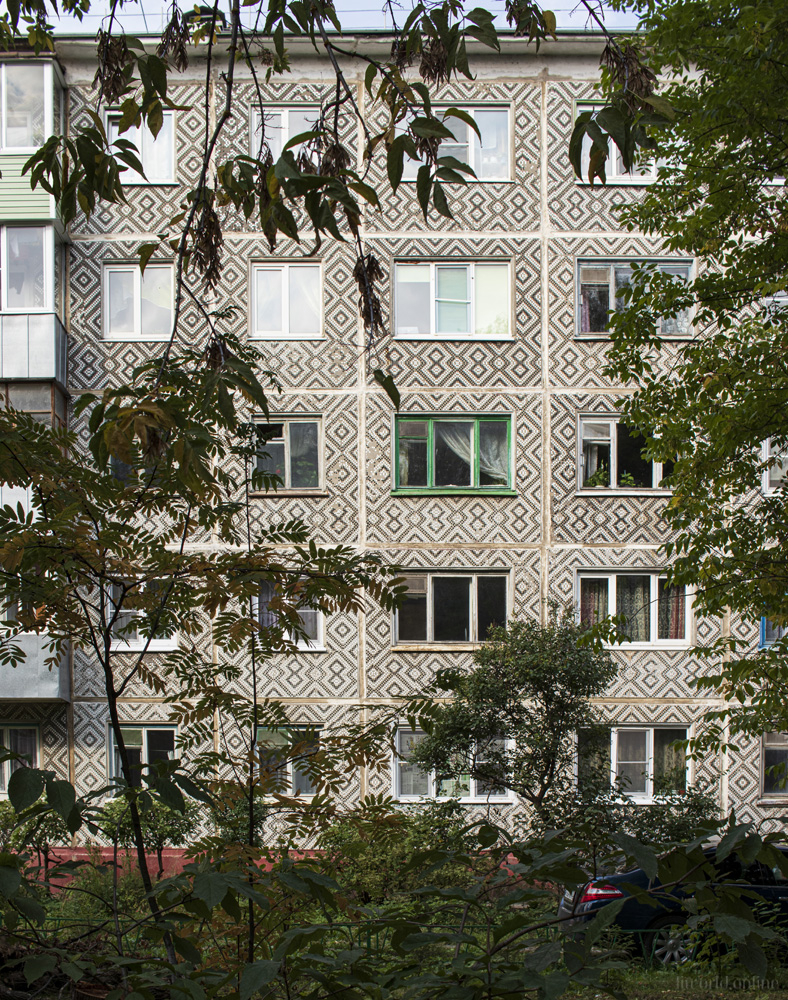 Here we are posing in front of the Tsiolkovsky monument, imitating it. You can't see the monument, but it's obvious how it looks like.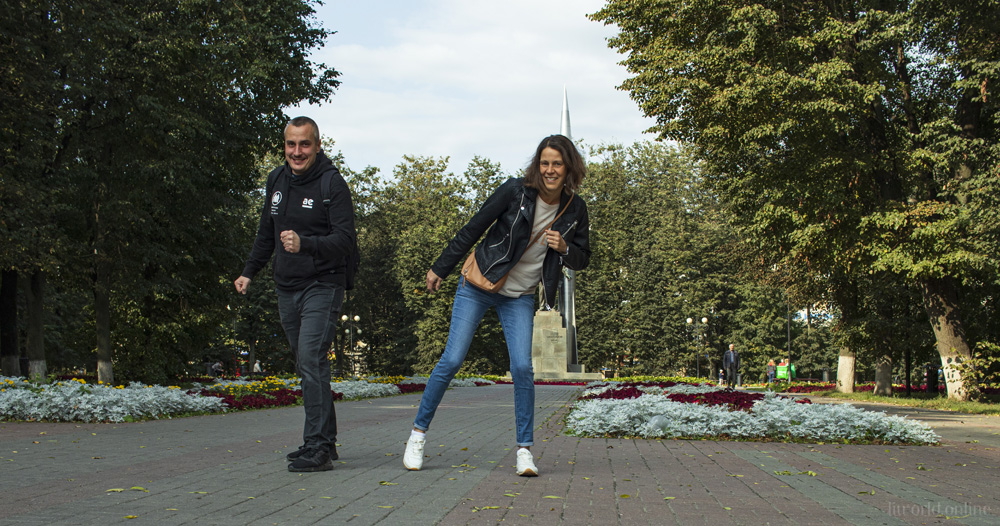 There are several interesting places in Kaluga. It's quite clean here. But you constantly have a feeling like you are in the past.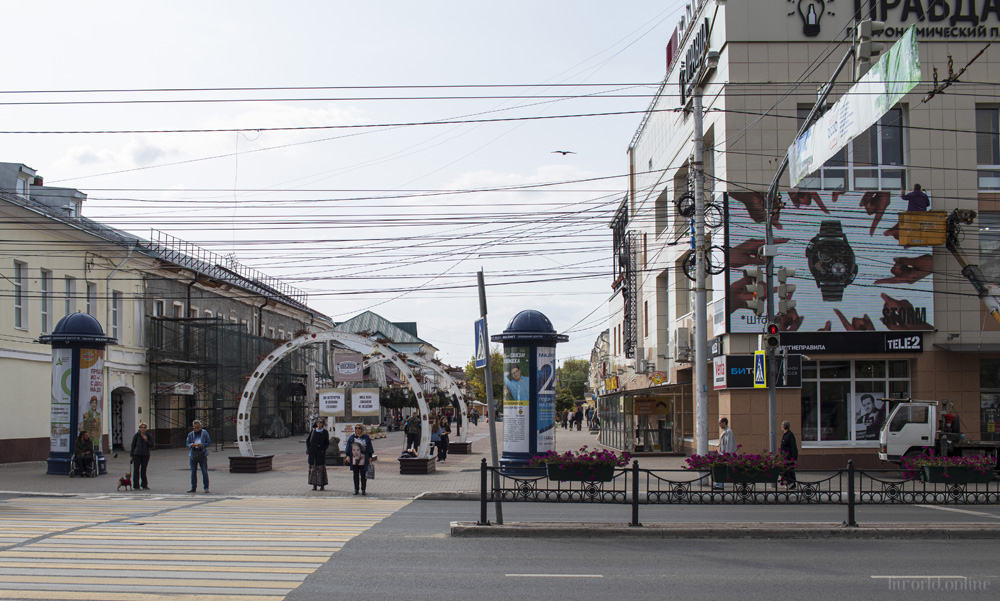 We drove home by another road. There were no reconstructions, but there were a lot of highway changings that we had to look at the map all the time and follow the route. It's exhausting. Then we spent around 40 minutes on the rail passage. At home we were only by late evening although we left at 12 pm. But it's absolutely wonderfull to come home after such a trip!